Godzilla vs. Kong packs incredible action, standout performances, and everything you would expect from a grand monster battle.
The biggest Monsterverse battle that had the audiences on the edge of their seats saw both ape and lizard giants against each other. The two monsters last dueled in a 1963 Sci-Fi/Horror film, King Kong vs. Godzilla.
However, the previous battle ended in a draw that saw the destruction of multiple buildings and cities. The two monsters face each other again after 48 years in the latest Godzilla vs. Kong movie.
If you are looking for a mad fight, including punches, pushes, and destruction scenes, then you would find all you want in this movie. The giant ape and the big lizard turn the entire planet into a battlefield.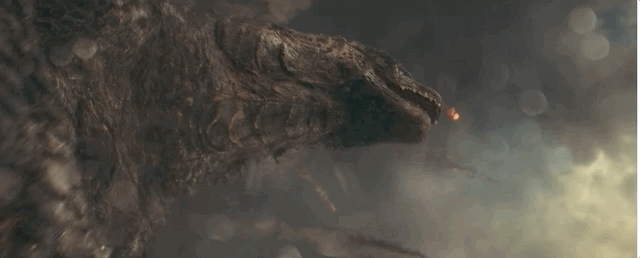 Since it is a PG-13 rated film, you will find multiple dead bodies lying around due to the destruction caused by both monsters.
Kong isn't carrying the all bad vibe; he has an emotional hook as well. The friendship bond between Kong and Jia, a little deaf girl, intensifies the movie's emotions. Even though he isn't shown as an overly sensitive giant, but he conveys feelings throughout the film.
Godzilla has always been portrayed as a savior in the Monsterverse till now. He has been attacked multiple times by humans in the previous movies and was nearly killed by the humans in King of the Monsters. You'll see him unleashing his powers as he attacks Kong in Godzilla vs. Kong.
You can watch Godzilla vs. Kong on Netflix.
As some of the fans are cheering for Godzilla, while others are rooting for Kong, the movie's human characters are also divided into both sides. Young Madison Russell, her friend Josh Valentine, and Bernie Hayes, a conspiracy theorist, are siding Godzilla. While, Jia and her adoptive mother, along with the Hollow Earth expert Dr, Nathan Lind, are on team Kong, trying to get him to his own world.
Godzilla fans will feel sorry for him as this film is a little biased upon Kong. Godzilla is shown as the bad guy, whereas Kong displays his personality.
You'll see Kong giving you some comic moments here and there and his connection with the humans, but sadly the movie puts Godzilla down as he deserved more.
The film's fight scenes are staged like an action film, resulting in an entertaining roller coaster, ranging from Skull Island's jungle to Hong Kong's neon streets. Currently, the movie is enjoying a positive response from the critics and viewers alike.
Early reviews are in for #GodzillaVsKong – currently it's #Fresh at 83% on the #Tomatometer, with 23 reviews: https://t.co/0rHEKBwAGK pic.twitter.com/uqvcbrm88z

— Rotten Tomatoes (@RottenTomatoes) March 25, 2021
Godzilla vs. Kong was released internationally on March 24, 2021. It was released in some regions on the 25th of March and is scheduled to be released in the US on March 31. It will have a simultaneous release in the US in the theatres and on the streaming platform HBO Max.
Also Read: How to Watch HBO Max Outside the USA
The blazing battle happens in three rounds where Kong and Godzilla go up against each other, giving us the best fighting and destruction scenes. The fight does not end up in a draw; the director, Adam Wingard, has given a clear winner. We won't tell you the battle winner, as you will have to find it out yourself by watching the movie.
If you love this Movies, so you can also love to watch the other Amazing Movies on Netflix, Marvel Movies, Star war, Star Trek, X men series and many more in your region with the help of reliable VPNs.
Chris Mack