The breakup news of Hollywood's most beloved couple shook the whole industry when Angelina Jolie filed for divorce from Brad Pitt back in September 2016 after being with him for 11 years.
The 'Salt' actress filed for divorce due to "irreconcilable differences" and went on to request full custody of their children. Maddox, 19, Pax, 17, Zahara, 16, Shiloh, 14, and twins Knox and Vivienne, 12.
Kelly Chang Rickert, a Los Angeles divorce attorney, reported that Pitt and Jolie have probably spent at least a million dollars each on legal charges already.
Maddox Jolie-Pitt, their eldest son, recently testified against his father in the custody case, saying "it wasn't very flattering." Since Maddox is already an adult, so the custody battle will cover the remaining five children.
After their divorce news went viral, Angelina's attorney, Robert Offer, stated that the decision was made solely "for the health of the family", and did not comment further on the news.
Brad Pitt released his statement, following the statement from the actress's attorney, and said, "I am very saddened by this, but what matters most now is the well-being of our kids. I kindly ask the press to give them the space they deserve during this challenging time."
Pitt married the Friends famed actress Jennifer Aniston back in 2000 in an extravagant ceremony in Malibu, California. The couple was then dubbed the hottest couple in Hollywood.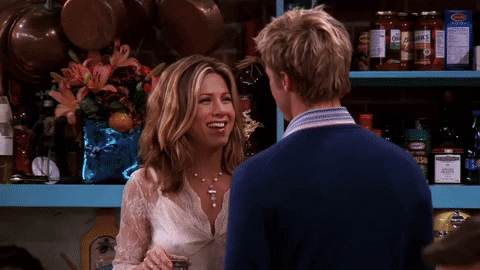 Pitt even made a cameo appearance in Friends, in the episode titled 'The One With the Rumor'. A few years later, in 2004, Brad Pitt met Angelina Jolie on the sets of 'Mr. and Mrs. Smith', and the reports of him allegedly cheating on Jennifer circulated the media.
Aniston and Pitt announced their breakup in Jan 2005 and finalized their divorce in Oct 2005. Speaking on the divorce, Jennifer stated, "We exited this relationship as beautifully as we entered it."
Brad Pitt and Angelina Jolie later got married in Sep 2014, and just after 11 months, Anniston tied the knot with actor Justin Theroux in Aug 2015.
After Jolie filed new documents at court accusing domestic abuse in their continuing divorce proceedings, Brad Pitt and Angelina's divorce seem an unpredictably ugly turn. According to the reports, their children can speak out freely in court at divorce hearings, and Jolie also claims she is prepared to prove her claim to domestic abuse.
Following their split, The New York Post released the cover featuring Pitt and Jolie's split and a picture of Jennifer Aniston laughing. The photo angered the general public as they spoke against the magazine. Chelsea Handler, a friend of Aniston, commented on Brangelina's breakup, saying,
"There are rumors that part of the problem was that Brad was allegedly drinking and smoking too much weed. I wonder why he would need to self-medicate? Maybe because he could have been spending the last 12 years at Lake Como hanging out with George Clooney and Matt Damon instead of being stuck in a house with 85 kids, speaking 15 different languages. Oh yeah, and because he married a f*cking lunatic, that's why."
Also Read: Tomb Raider: Angelina Jolie took daily Drug Tests, wore a Padded Bra and went through Special Training
Later in 2016, People reported that the Fight Club actor was being investigated for child abuse. However, the Los Angeles Police Department denied the reports saying,
"We have no criminal investigation that we are actively pursuing. To my knowledge, [Pitt talking to police] never happened. And right now, that is where our office is. We are not investigating any case, nor do we have any allegations against Mr. Pitt. We understand how rumors get spun up, and hopefully, we can put a few of them to rest. We have no investigation involving Mr. Pitt."
People again came back to the scene by stating that the DCFS was investigating Pitt and that the LAPD was not involved in the investigation.
Some celebrities sided Jolie and called Pitt 'toxic', while others supported Pitt on the whole divorce thing.
As I've always said, Angelina Jolie is a master manipulator when it comes to PR but now these games are proving to be her undoing. All Brad Pitt has ever wanted was kids – just settle the divorce, joint custody, and move on. https://t.co/RFfBacvbR4

— Grace Randolph (@GraceRandolph) August 25, 2018
Brad later hired himself a lawyer and also offered to take a drug test. He met his kids for the first time after the split on Oct. 8, 2016, and the meeting involved a therapist whose job was to 'monitor his behavior'.
Things got a little better with time as the couple decided to put their divorce on hold and reached a new temporary custody agreement. However, things took another ugly turn as in Aug 2018, Ms. Jolie accused Brad of not paying child support.
You may also like: Brad Pitt Performed 95 Percent Stunts in the Upcoming 'Bullet Train' Movie
The custody battle then headed to trial. The couple became legally single in April 2019, after a judge ruled that they both can be legally divorced even before their statement is finalized.
A representative told US Weekly, "Over the past four and a half years, there have been several claims made by Angelina that have been reviewed and not substantiated. The children have been used by Angelina to hurt Brad before, and this is more of that behavior. This leaking of documents by her fourth or fifth set of lawyers has been done to hurt Brad."
Chris Mack